​
As we start to see frosty mornings, warmly-lit houses and woolly hats, we know that Christmas is just around the corner. So what better way to get in the festive spirit than give back to those who need it most? This year we feel it's our time to give back.
As part of GMP Recruitment's commitment to charity work, we will be having our very own Christmas tree at Worcester Cathedral.
This tree will hold 50 baubles and will be personalised to include pictures, short messages and names of people who wish to commemorate milestones they have missed during the pandemic or they can be used to remember loved ones that were sadly lost during these challenging times.
For every bauble placed on the tree, we will be donating £10 each to the New Hope charity located in Worcester and to Mind, supporting mental health.​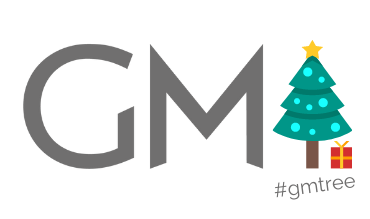 Who is the New Hope charity?
New Hope charity is a specialist organisation working with families who have children with disabilities and complex healthcare needs from the ages of 6-19. They work tirelessly every day to provide a joyful, secure, warm and stimulating environment for children, supporting them to play, learn and develop freely.
The donations that they receive are what helps them to keep doing what they're doing - changing lives, allowing children to grow and putting smiles on the faces of those who deserve it most. Any donations made also enables them to provide a wide range of activities both locally and further afield to give children the best possible experience.
Who is Mind?
Mind provide advice and support to empower anyone who is experiencing a mental health problem, working hard to improve services, awareness and understanding of mental health.
The donations that they receive help them towards their vision: they won't give up until everyone experiencing a mental health problem gets both support and respect.
The impact of COVID
Over the past year and a half we, as a country, have experienced sadness, heartache and grief; as we start to welcome a brighter future it's important to remember what we missed and who we lost during the COVID-19 pandemic.
The tree will stand tall in the Cathedral as a way to represent this and allow you to have a meaningful place to visit during this festive period. You'll be able to remember a loved one and celebrate how far we have all come during such a challenging period in our lives.
How do I get involved?
It's simple! You have the last two weeks of October and the first week of November to submit your name, picture and a short message to go on a bauble to vicky@gmprecruitment.co.uk. 50 people will then be chosen at random and their messages will be placed on the tree. If you are one of these lucky people then we have one thing to ask; when you go and find your bauble on the tree, tag us and then use the hashtag #gmtree.
Our aim is to get this hashtag spread far and wide this Christmas to help share the message and encourage people to come and visit our tree.
However, we don't want to stop there. GMP Recruitment have also set-up a JustGiving page which you'll find here > https://www.justgiving.com/crowdfunding/gmtree, giving everyone the ability to text a donation so we can help to show our continuous support for the New Hope and Mind charities.

We will be sharing this link far and wide over the coming weeks!